Key Benefits
As a professional Pilot, Flight Instructor, Air Traffic Controller or Aircraft Maintenance Engineer, you've earned a career like no other! While performing your duties, you may be exposed to a range of risks and injuries that pose a major threat to your health. In consultation with aviation experts, we have designed Paymaster to provide the financial support you require for this exciting career. These include provisions for unforeseen and difficult situations you may encounter when traveling overseas.
Income Protection
In the case of permanent loss of license due to accidental bodily injury or illness
Compensation for Death
That follows accidental bodily injury
Protection Against Third Party Claims
Paymaster covers personal liability against third party claims whilst overseas
Extended Coverage
To include passive war situations
Emergency Medical Evacuation
Covers medical evacuation to an appropriate medical facility should the emergency treatment required be unavailable locally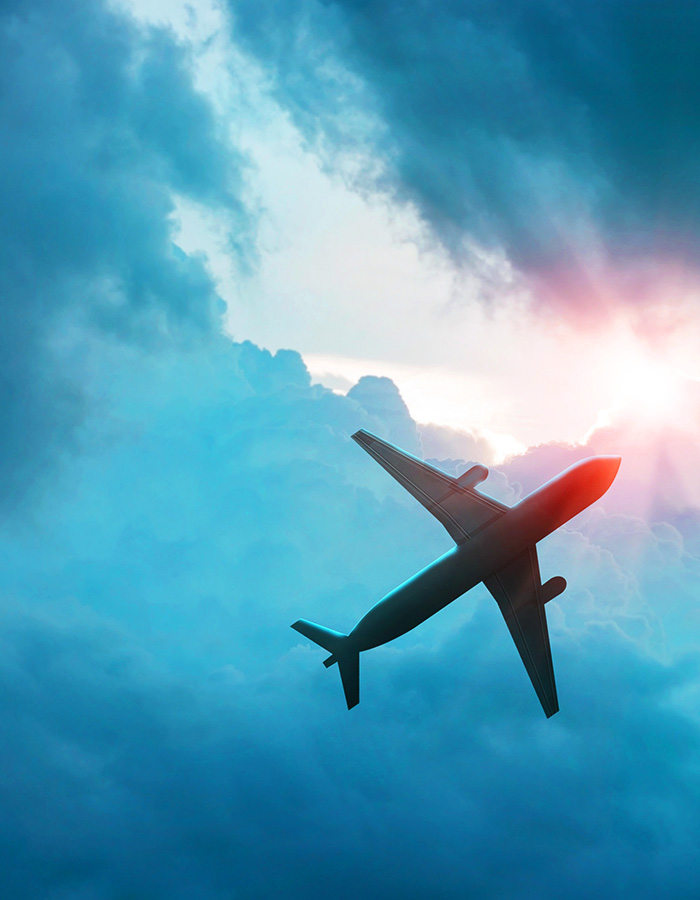 Find A Plan That Meets Your Needs
Description of Benefits
Benefit Limit
Income Protection
Covers you up to the capital sum insured in the event you suffer accidental bodily injury or contract an illness during the period of insurance which results in a permanent loss of license
Sum Insured
Accidental Death
Covers you up to the capital sum insured in the event of your death due to accidental bodily injury
Sum Insured
Passive War Extension
Covers for income protection and accidental death are extended to include accidental bodily injury and death through war-like operations provided that you are not directly or indirectly involved in such activities
Covered
Worldwide Security Alerts
You may sign up for alerts on events or scenario which could pose a threat to your safety whilst overseas. Services such as online access to country wide security information, daily news bulletin, push e-mails alerts, SMS special incident advisory and a smart phone application for direct access to our dedicated travel risk management suite of information is available to you
Covered
Emergency Medical Evacuation (24 hours)
In the event that you require emergency medical treatment unavailable locally, this benefit covers your medical evacuation to a more appropriate medical facility. Medical expenses are not covered Liberty Helpline (+65) 6636 1131
Unlimited
24-hour Medical and Travel Assistance
If you require medical or travel assistance whilst overseas, you may contact Liberty Helpline (+65) 6636 1131 for 24-hour assistance anytime, anywhere
Covered
Liberty China Card
Waiver of hospital admission deposit at designated hospitals in Hong Kong, China and Taiwan. Medical expenses are not covered Liberty Helpline (+65) 6636 1131
Covered
Bail Bond Facility
Provides assistance in arranging a bail bond following your arrest for a bailable offence whilst overseas Liberty Helpline (+65) 6636 1131
Covered
Personal Liability
Covers third party claims for bodily injury or property damage caused by your negligence whilst overseas
S$500,000
The information provided here is a summary. Please refer to the actual policy wordings for the terms and conditions.
---
Reduction in Benefit Payable after age 60
| Age* | Benefit Percentage |
| --- | --- |
| 61 | 50% |
| 62 | 45% |
| 63 | 35% |
| 64 | 30% |
| Age 65 onwards | 0% |
* Age: as at last birthday
Entry Age: 18 to 55 years
---
Notes
Eligibility

You must be:

an individual or group of Professional Pilots or Flight Instructors holding a valid Commercial Pilot license (CPL), Multi-crew Pilot License (MPL) or Airline Transport Pilot license (ATPL) issued by the Civil Aviation Authority of Singapore (CAAS)
an individual or group of Air Traffic Control Officers holding a valid Air Traffic Controller license issued by the Civil Aviation Authority of Singapore (CAAS)
an individual or group of Aircraft Maintenance Engineers holding a valid Aircraft Maintenance license issued by the Civil Aviation Authority of Singapore (CAAS)
between 18 to 65 years of age and not more than 55 years old at the policy commencement date of the first period of insurance
gainfully employed; and
actively at work

Major Exclusions

This policy will not cover any loss, injury, illness or legal liability arising directly or indirectly from:

illegal or unlawful acts
intentional self-injury or attempted suicide
injury or illness arising wholly or partly due to the effects of alcohol or drugs
HIV and related conditions
pregnancy or childbirth and related complications
participation in professional and/or competitive sports
pre-existing conditions unless approved by us
active duty with armed forces
your business, profession or occupation (applicable to Personal Liability)
subsequent change(s) in medical standards by CAAS which materially increase or extend our liability