Vehicle Claims Process
Each claim is different, let us guide you through your claim:
Call 1800-LIBERTY (5423 789)
Do not panic after an accident. As long as you've covered by Liberty's comprehensive private motor insurance, just call us and we are here to help you.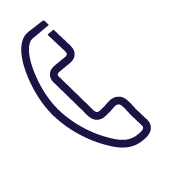 Frequently Asked Questions (FAQs)
What to do when car accident happens?

Do make a police report in the following situations:

In the event of a vandalism or windscreen claim (accident or non-accident)

In the event of a non-traffic accident (e.g. flood, fire or theft)

Why do I have to lodge an accident claim report?

If I have no intention of making any claim or my vehicle is not damaged, do I still have to report the accident?

I received a Writ of Summons from the third party, what do I do?

I have settled the claim with the third party, should I inform Liberty on details of the private settlement?

How do I make a third party claim against the other vehicle?

Do I have to report all accidents to the Traffic Police?

What is the claims procedure if I have an accident in Malaysia?

What is a third party policy excess?
Liberty's Preferred Workshops
Windscreen Claims

Private Passenger and High-end Cars

Private Passenger and Light Commercial Vehicles

Commercial Vehicles